History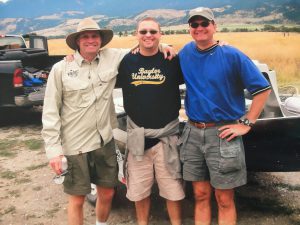 The idea of College Bound Advantage was born in the mountains near Bozeman, Montana when an annual "brothers hiking trip" landed Dr. Jay and his brothers at "Josie's," an inn run by a local college consultant. Josie was a colorful, strong willed woman with a passion for helping every-day Montana families select "best fit" colleges for a reasonable price.
She believed that many families searching for colleges were like "hikers without a map." She saw families visiting colleges that were a poor or marginal fit for their son or daughter, simply because they didn't know where to look or what they were looking for. Her commitment to helping families find their way along the trail to a best-fit college planted the seed for College Bound Advantage.
The "hiking" theme found on this website honors the early awakening of our business idea while serving as a fitting metaphor for the journey that is college selection.
After concluding many years as a professor and administrator at a private college in Ohio, Dr. Jay launched CBA.