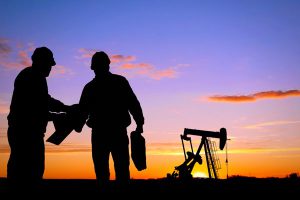 Petroleum engineering is the study of how to locate and extract energy resources, such as oil and natural gas, from the earth. While Geologists and Geophysicists work to find Oil and Gas, Petroleum Engineers are concerned with how to get it out of the ground. PE is the highest paying of all Engineering Fields with the 2016 median salary of $152,000.
The Petroleum Engineering major is found at only one college in Ohio and it is a small liberal arts college located in the heart of Ohio's oil country. It is the 10th largest program in the country and the only one at a small liberal arts college. This college also offers an excellent Geology program with petroleum options and another in Land and Energy Management ("Landmen" enjoy a median salary of $93,000). Petroleum "Landmen" represent oil companies in their attempts to identify land owners and negotiate oil and gas leases with them.
So which college are we talking about? You may have guessed – beautiful Marietta College located in the Appalachian foothills of southeast Ohio is the place. Offering a full slate of residential college activities (fraternities, sororities, student organizations, student athletics, and intramurals) as well as a broad set of arts, sciences and professional majors, Marietta College is worth exploring.
Campus Video: Check out our video compilation of photos from our most recent visit to Marietta College: https://www.youtube.com/watch?v=EJWDwmtSUI8
About the Author: After touring 60 of the best colleges in Ohio, Dr. Jay, a prior faculty member and dean, founded College Bound Advantage (CBA); a Columbus Ohio college consulting firm. CBA specializes in helping families optimize college selection around 15 "fit factors." College Bound Advantage serves all of Ohio including Cleveland, Akron, and Cincinnati metro areas.
In order to purchase a more extensive proprietary "Campus Field Report" on any Ohio college discussed, click here: https://collegeboundadvantage.com/campus-field-report-access/