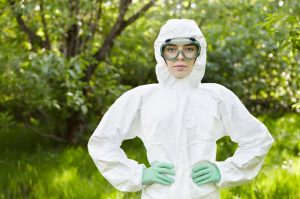 This article offers a look at 35 "Weird but Cool" majors, many of which, in one form or another, are available at Ohio college as well. That's right, Ohio has everything from Planetary Science, to Evolution Studies to programs focusing on winemaking, beer brewing, or horse training. Some of these programs are 4-year bachelor's degree and others are 2-year associates degree programs. Everything from Culinary Arts, to Ecotourism and Adventure Travel to Wildlife Resources Management to Farrier Science to Natural and Historical Interpretation. Can't forget Museum Studies, Cyber Defense, Information Assurance or Digital Forensics or Medical Illustration. I could go on….
I believe it is important for students to identify a major they can get excited about. Once they do that, they will never settle for "settling" again. They will be more likely to be satisfied, happy, engaged, and willing to work hard. If they change majors, it will only be for something they find more exciting. "Settling," I believe is as much of a habit as "creatively exploring possibilities until finding something exciting to chase" is a habit.
Check out this article for a few more interesting and unusual major options.
https://www.fastweb.com/career-planning/articles/the-35-weird-but-cool-college-majors
About the Author: After touring 60 of the best colleges in Ohio, Dr. Jay, a prior faculty member and dean, founded College Bound Advantage (CBA) – a Columbus, Ohio college consulting firm. CBA specializes in helping families optimize college selection around 18 "fit factors" and helping students clarify co-curricular and major options while exploring colleges that specialize in them.  College Bound Advantage serves all of Ohio including Cleveland, Akron, and Cincinnati metro areas. Check us out at www.collegeboundadvantage.com or check out what we can do for you here: https://www.youtube.com/watch?v=J6SSjHp8n98