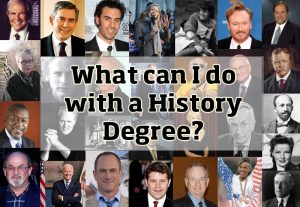 The Liberal Arts Major: All in or hedge your bets? This is a difficult question, but one we hear often. It has been my experience that parents typically prefer that their student either select a professional program major or a liberal arts major with a clear trajectory to graduate school and employable skills. Students, typically prefer to major in some combination of what they are interested in and what their parents aren't! Imagine that. Now, since it is not possible for me to provide a linear response or "rule of thumb," to this question, please forgive me as I wander around the issue a bit.
First, a refresher: The "Liberal Arts" include the arts (e.g. Music & Dance), sciences (e.g. Biology & Chemistry), humanities (e.g. Language & Philosophy), and social sciences (e.g. Sociology & Psychology). They do not include professional majors such as Nursing, Business, Engineering, Social Work, or Education. Majors in the liberal arts emphasize speaking, writing, and critical thinking in the context of an interdisciplinary curriculum. Professional majors emphasize the acquisition of employable skills aligned with the requirements of a specific profession. Of course liberal arts programs do teach some employable skills and professional programs do teach speaking, writing, and critical thinking. Remember that each college's "Core Curriculum," required of all majors, is somewhat of a mini-liberal arts curriculum. Are you confused yet?
The linear answer to our question and one that parents of students interested in a liberal arts major is….okay, you can major in "insert liberal arts major here", but why don't you minor in "insert professional minor here" (Business Administration is a frequent selection)? We're not a big fan of this "hedging your bet" approach.
So what to do with this? We recommend getting creative and looking for some combination of majors/minors/certificates/elective courses that collectively align themselves with the student's academic strengths, interests, and goals while balancing the acquisition of theory and applied skills. Think "synergistic."
So, what does that mean? Perhaps the best way to make sense of this is with an example. So let's look at one.
Example: Consider a strong student who took modern dance from Kindergarten through their final year of high school. This student performed in numerous programs and shows and envisions a future as a professional dancer. Other interests include photography and video (usually in the service of dance performances). The parents are legitimately concerned about shelling out thousands of dollars to educate their student in a field in which very few are able to carve out a reasonable living, if they can find work at all. At CBA, we would recommend examining majors, minors, and careers in Dance, Digital Media, Interactive Media, Video Production, and other related majors/minors. We would recommend a set of colleges that excel in these areas and coach the family to meet with faculty and student majors in each of these areas at the colleges they visit. We would suggest that they ask each faculty member they meet questions such as, "Tell me about what your graduates are doing now;" "What are the specific skills you teach in your program and how do your graduates use those after college;" "How do you help your students connect with professional ________ outside of the classroom;" and, "Tell us about internships your students have completed and how you help them get these opportunities."
It has been my experience that, in the end, a creative, expansive, exploration process aligned with a student's interests and strengths, balancing theory and applied skills, leads to informed decisions and few regrets. If you are not using us, consider orchestrating something similar for your student. None of you will ever regret it. Just avoid pre-conceived notions and trust the process.
I'm hoping no one caught that I never answered the question! Thanks for joining us on the trail today. See you next time!
About the Author: After touring 60 of the best colleges in Ohio, Dr. Jay, a prior faculty member and dean, founded College Bound Advantage (CBA) – a Columbus, Ohio college consulting firm. CBA specializes in helping families optimize college selection around 18 "fit factors" and helping students clarify co-curricular and major options while exploring colleges that specialize in them.  College Bound Advantage serves all of Ohio including Cleveland, Akron, and Cincinnati metro areas. Check us out at www.collegeboundadvantage.com .