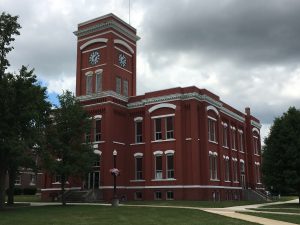 Since 1871, Ohio Northern University has been focused on integrating a strong foundation in the liberal arts with a commitment to developing "competent and employable practitioners." Very few institutions in Ohio effectively combine small size, teaching focus, highly rated professional undergraduate and graduate programs, liberal arts core, and an active set of co-curricular options on a beautiful residential campus. ONU does!
ONU is organized into five colleges (law, pharmacy, business, engineering, and arts & sciences). Their structure, dedicated college buildings, deans, and relevant accreditations reveal clearly their emphasis on, and commitment to, excellence in the development of competent professionals. Their liberal arts core is evidence of their "growing"  creative, critical thinking, and ethical graduates. Committing early in their history to "practical education," ONU side stepped the "liberal arts versus professional program" identity confusion that, at times, confounds so many of Ohio's private institutions.
With over 3,600 students, excellent academics, and a vibrant student life, ONU has a lot to offer.
Campus Video: Check out our video compilation of photos from our last visit to Ohio Northern University: https://www.youtube.com/watch?v=ays6rODPmpM
About the Author: After touring 60 of the best colleges in Ohio, Dr. Jay, a prior faculty member and dean, founded College Bound Advantage (CBA); a Columbus Ohio college consulting firm. CBA specializes in helping families optimize college selection around 15 "fit factors." College Bound Advantage serves all of Ohio including Cleveland, Akron, and Cincinnati metro areas.
In order to purchase a more extensive proprietary "Campus Field Report" on any Ohio college discussed, click here: https://collegeboundadvantage.com/campus-field-report-access/