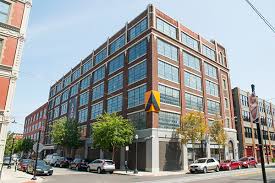 Students choose the Art Academy of Cincinnati for any number of reasons including the small size of classes, the eclectic and artisan Over-The-Rhine district in which it is located, the great city of Cincinnati, or for the close interaction with a small faculty and student body – all good reasons.
The Art Academy of Cincinnati began as the McMicken School of Design, a Department of the University of Cincinnati, in 1869. In 1887 they separated from UC and moved to a location physically connected to the Cincinnati Art Museum and became their "Museum School." Until their separation and move in 2005, AAC's affiliation with the Cincinnati Art Museum impacted them in a number of ways. First, space limitations put limits on student enrollment, capping it at around 200 students. Second, synergies with the museum led to a curricular emphasis in the Fine Arts (sculpture, painting, photography, and printmaking).
In the fall of 2005, The Art Academy of Cincinnati became an independent college of art and design and moved to a new location at 1212 Jackson Street in the struggling but emerging Over-The-Rhine section of Cincinnati. A marriage made in heaven, AAC contributed to the development in the Over-The-Rhine and both are flourishing. In recent years, AAC has extended their academic offerings and are now beefing up their design and illustration majors, which have become their largest, and are adding new majors (Creative Writing in 2017 and Film Video Audio under construction) and planning to grow their enrollment. The new location, with six full floors of space, provides plenty of room for growth and puts their students close to the Contemporary Arts Center, 21C, and the Weston Art Gallery as well as in the center of the revitalized Over-the-Rhine Arts District.
About the Author: After touring 60 of the best colleges in Ohio, Dr. Jay, a prior faculty member and dean, founded College Bound Advantage (CBA) – a Columbus, Ohio college consulting firm. CBA specializes in helping families optimize college selection around 18 "fit factors" and helping students clarify co-curricular and major options while exploring colleges that specialize in them.  College Bound Advantage serves all of Ohio including Cleveland, Akron, and Cincinnati metro areas. Check us out at www.collegeboundadvantage.com .