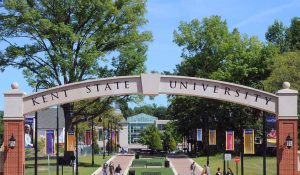 Ohio is blessed with an abundance of reasonably priced public universities. All-in-all there are 14 of them, not to mention another 24 branch/regional campuses, and 23 community and technical colleges. These institutions provide a wide variety of pathways for students to achieve their higher education goals.
In recent years, Ohio has taken steps to simplify student transfer between public colleges. Academic calendars have been aligned. Additionally, articulation agreements and the "Ohio Transfer to Degree Guarantee" have made it easy for students to transfer credits from one public institution to another. Finally, many more students are earning college credits while still in high school through AP courses or College Credit Plus. These programs may significantly reduce the costs of college and time-to-degree for participating students.
In comparison to most of their private college competitors, public universities offer more curricular and co-curricular options and a lower price as a tradeoff for the smaller classes, teaching-focused faculty, and the more intimate, developmental (versus competitive) educational experience offered on private college campuses. Different strokes for different folks!
So far, we have focused on private colleges in Ohio. Let's wander down the trail and take a look at a few of Ohio's finest public institutions!
About the Author: After touring 60 of the best colleges in Ohio, Dr. Jay, a prior faculty member and dean, founded College Bound Advantage (CBA); a Columbus Ohio college consulting firm. CBA specializes in helping families optimize college selection around 15 "fit factors." College Bound Advantage serves all of Ohio including Cleveland, Akron, and Cincinnati metro areas.
In order to purchase a more extensive proprietary "Campus Field Report" on any Ohio college discussed, click here: https://collegeboundadvantage.com/campus-field-report-access/