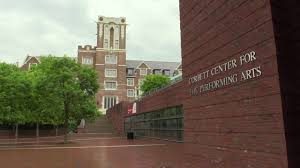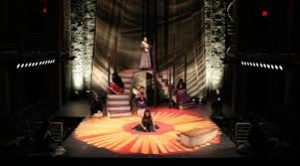 Ranked nationally for both undergraduate and graduate music programs, the University of Cincinnati's College-Conservatory of Music (CCM) is housed in Memorial Hall, a stateley gothic structure divided into studio, classroom, and performing space. Formed in 1867, CCM is the only public university Conservatory in the state and, as  a result, offers a much broader set of offerings including programs in Electronic Media; Ensembles and Conducting; Keyboard Studies; Theatre Arts; Production and Arts Administration; Performance; Composition; Musicology; and Music Theory. CCM boasts an impressive roster of over 150 internationally known faculty who work with students hailing from all over the world. They are also an "All Steinway" school with 165 new Steinway pianos. Rumor has it that CCM'S order of 165 Steinways was the largest single order in Steinway's history. Now that's something to sing about!
Campus Video: Check out our video compilation of photos from our most recent visit to the University of Cincinnati:
About the Author: After touring 60 of the best colleges in Ohio, Dr. Jay, a prior faculty member and dean, founded College Bound Advantage (CBA); a Columbus Ohio college consulting firm. CBA specializes in helping families optimize college selection around 15 "fit factors." College Bound Advantage serves all of Ohio including Cleveland, Akron, and Cincinnati metro areas.
In order to purchase a more extensive proprietary "Campus Field Report" on any Ohio college discussed, click here: https://collegeboundadvantage.com/campus-field-report-access/