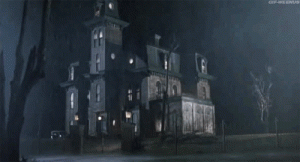 Well, it is once again time for us to put on a sweater and gather around the campfire for a few of the many ghost stories from Ohio's great colleges. This will be the third year in our series, "Ohio's Haunted Colleges," and is our most popular blog series! If you want to catch up, check out our prior year's offerings archived in our blog.
This year we will offer three new stories including the story of Kenyon College's Pierson's Ghost: the spirit of a student killed on a nearby train trestle under mysterious circumstances.  We will also visit Oxford, Ohio, the home of Miami University, and discuss the Ghostly Cyclist who returns to the road he died on and responds to students who know the secret code. Finally, we will learn about the penitent ghost on Ohio Dominican University's campus.
So, pull up next to the fire and prepare for this season's offerings from Ohio's haunted colleges.
About the Author: After touring 60 of the best colleges in Ohio, Dr. Jay, a prior faculty member and dean, founded College Bound Advantage (CBA) – a Columbus, Ohio college consulting firm. CBA specializes in helping families optimize college selection around 18 "fit factors" and helping students clarify co-curricular and major options while exploring colleges that specialize in them.  College Bound Advantage serves all of Ohio including Cleveland, Akron, and Cincinnati metro areas. Check us out at www.collegeboundadvantage.com or check out what we can do for you here: https://www.youtube.com/watch?v=J6SSjHp8n98