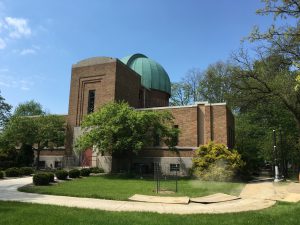 If you have been following our blogs, you will recall that we spent some time looking at the unique attributes of Ohio's "Big 5 Liberal Arts Colleges" – colleges that specialize in a broad, often interdisciplinary, curriculum integrating the arts, sciences, humanities, and social sciences. We also looked at a set of Ohio's private colleges that excel at offering professional programs such as nursing, business, engineering, pharmacy, and others.
Now that we have defined the poles of the liberal arts vs. professional program continuum in terms of Ohio's private colleges, let's look at some colleges that have retained their commitment to an integrated liberal arts curriculum while offering some professional programs as well. Simply put, professional programs at these institutions may not be as aggressively resourced; may involve fewer faculty; may achieve fewer accreditations, and may be less central to the academic structure and ethos of the institution. However, many offer students a solid professional education along with the advantages of a more diverse and interdisciplinary curriculum. At these schools, there is more intentionality around developing the "whole person" and a bit less around developing the "competent professional." Many students and families prefer this more balanced approach to professional education.
As we continue our hike, let's take a look at a few of these colleges.
About the Author: After touring 60 of the best colleges in Ohio, Dr. Jay, a prior faculty member and dean, founded College Bound Advantage (CBA); a Columbus Ohio college consulting firm. CBA specializes in helping families optimize college selection around 15 "fit factors." College Bound Advantage serves all of Ohio including Cleveland, Akron, and Cincinnati metro areas.
In order to purchase a more extensive proprietary "Campus Field Report" on any Ohio college discussed, click here: https://collegeboundadvantage.com/campus-field-report-access/