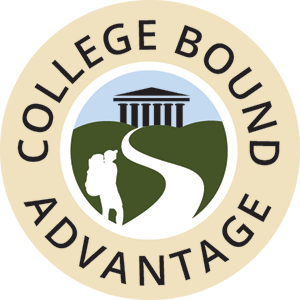 Welcome to the College Bound Advantage Blog Page! We are glad that you are here.The purpose of this page is to enlist you as a participant on our journey across Ohio to visit its many private and public colleges and universities. We began this journey last May and will be continuing through October, 2016. By the time we get off the road, we will have visited around 50 Ohio colleges and universities. We'll try to offer a post capturing a few ideas from each of our campus visits, although some retrospectively. Along the way, we may also offer a few ideas on the higher education landscape in Ohio.
As we travel, Know that we will be assuming, with very few exceptions, that you and your student can easily find a college or university that can offer an exceptional undergraduate experience aligned with your priorities right here in OHIO! Few states in the US have nearly as many private and public institutional offerings as Ohio. We believe that far too often, parents "export" (not our term, but one used in related studies) their student out-of-state only later to realize that their choice yields a lifestyle of traveling around the country to visit their kids and, later, their grandkids. At CBA, we are a voice encouraging families to look in Ohio first!
So let's get on the road and see what we can find. Remember, at CBA, we can help you find your perfect Ohio college fit –  The Trail Starts Here!
About the Author: After touring 60 of the best colleges in Ohio, Dr. Jay, a prior faculty member and dean, founded College Bound Advantage (CBA); a Columbus Ohio college consulting firm. CBA specializes in helping families optimize college selection around 15 "fit factors." College Bound Advantage serves all of Ohio including Cleveland, Akron, and Cincinnati metro areas.
In order to purchase a more extensive proprietary "Campus Field Report" on any Ohio college discussed, click here: https://collegeboundadvantage.com/campus-field-report-access/